We are painting the Wicked Witch in this step by step acrylic painting tutorial made just for beginners! 🙂 Follow along with me and get jiggy with some Halloween magic!
Helpful links to check out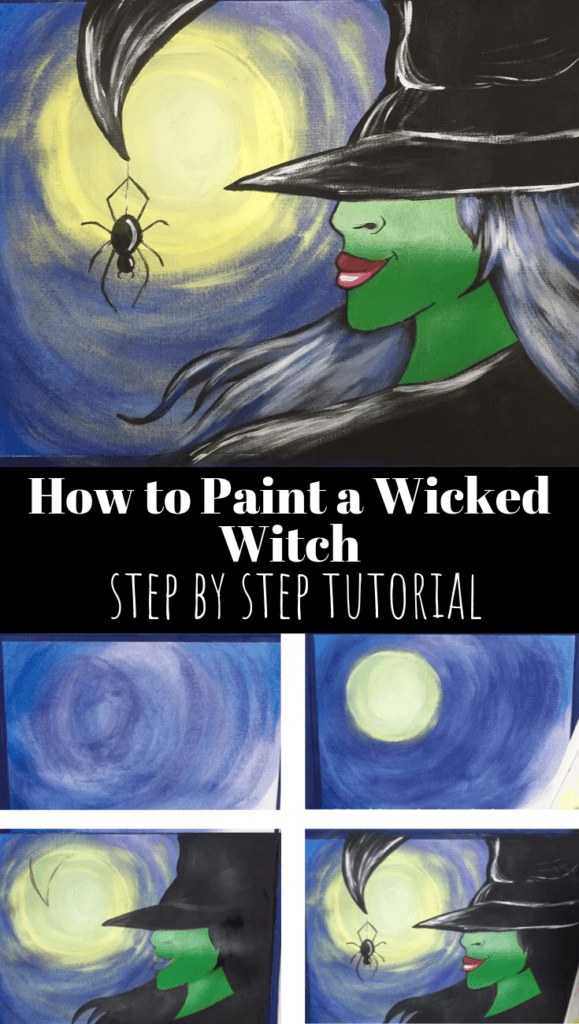 Some links included are affiliate links, which means I will receive a small commission at no extra cost to you! If you do purchase through me, you have my sincere and heartfelt thanks! Hope you enjoy these products as much as I did!
➡How to Blend with Acrylic Paint
➡Best Brushes for Acrylic Painting
➡3 Sketch Transfer Methods
➡Raven Traceable
Art supplies I used
Enjoyed this? Make more Halloween paintings!
Until we art again!
-xo, Amanda
Amanda is a self-taught artist and founder of The Buzzed Artist, dedicated to teaching adult beginners how to art with confidence using acrylic paint and love themselves in the creation process. If you want to get started right with acrylic painting, be sure to enroll in her FREE mini-course The Acrylic Artist's Toolkit.