Acrylic paint is the best (and most forgiving) medium and is a great option for beginner artists who just want to start dipping their toes in the wonderful world of painting.
Their versatility makes them so appealing to both professionals and hobbyists alike, since they are so great for painting on canvas, wood, plastic, paper, styrofoam (and more!). Acrylic paint dries fast on both porous and non-porous surfaces, can be used in a variety of applications, and comes in a wide range of colors.
Read more: How to choose the best type of acrylic paint for your project
But when you're on the hunt for what type of acrylic paint you should get, the never ending list does get very overwhelming.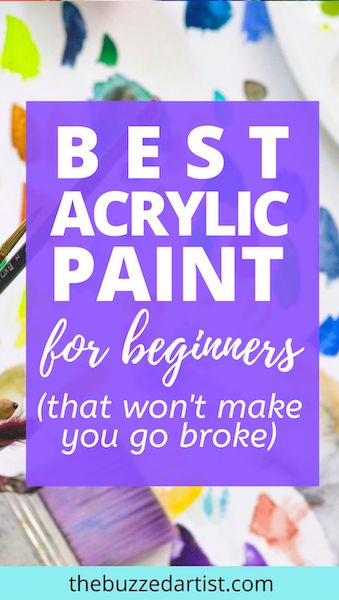 So, here is a list of beginner-friendly acrylic paints that are good quality and won't blow a gigantic hole in your budget.
---
Disclaimer: some links used in this post are affiliate links, which means I'll earn a small commission if you purchase using my links at no extra cost to you. I only recommend products I think will be helpful to you and bring you one step closer to creating beautiful acrylic masterpieces!
---
More Beginner Friendly Art Related Topics