Paint the Cheshire Cat in this easy step-by-step acrylic painting tutorial for beginners
For this acrylic painting tutorial, we will be painting the creepy Cheshire cat from Tim Burton's Alice in Wonderland! You'll learn how to paint this ghoulish cat's colorful fur using fun neon colors, create a wide-set grin with lots of pointy teeth, and make those big eyes that can make any passerby wince!
some links below are affiliate links, which means I will receive a small commission at no extra cost to you! If you wish to support my channel and send me a small thank you, be sure to click those links!
Cheshire Cat Acrylic Painting Supplies
Brushes:
Paints:
Support: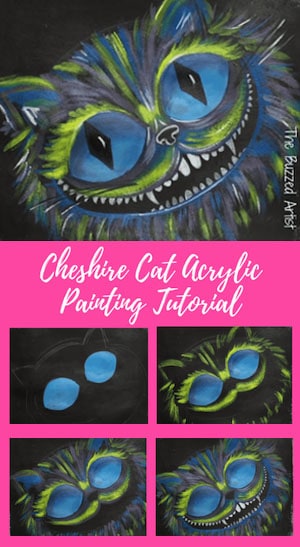 How to Paint Tim Burton's Cheshire Cat | Acrylic Painting for Beginners