The beginner's step-by-step guide to painting a whimsical snowman using acrylic paint.
This Snowman Christmas painting is the perfect way to show the wonder and whimsy during this magical time of year.
So let's grab some supplies and get to it.
Some links mentioned below are affiliate links which come at NO extra cost to you, my darling Queen Bees! If you wish to support this channel and send me an extra thank you, be sure to use the links above!
Christmas Snowman Acrylic Painting Supplies
Brushes:
Paints:
Easy Christmas Snowman Acrylic Painting Tutorial
Step 1: Paint in the Background
Step 2: Paint in the Arms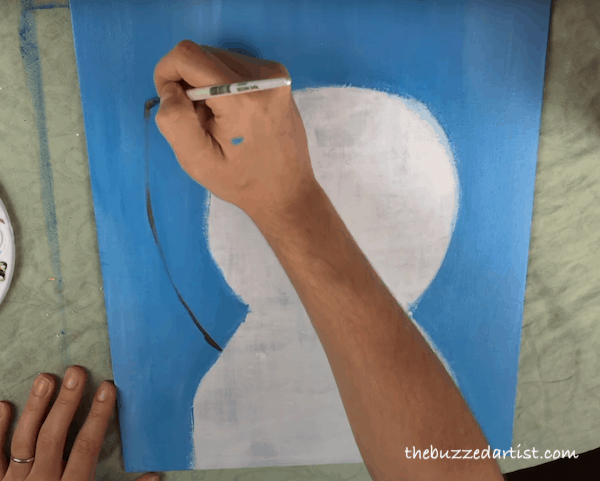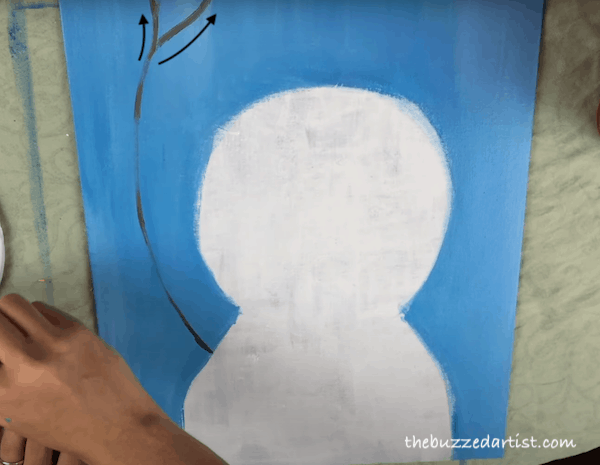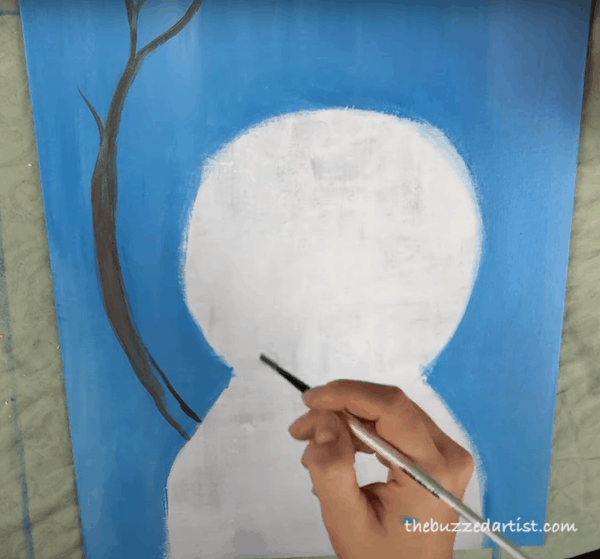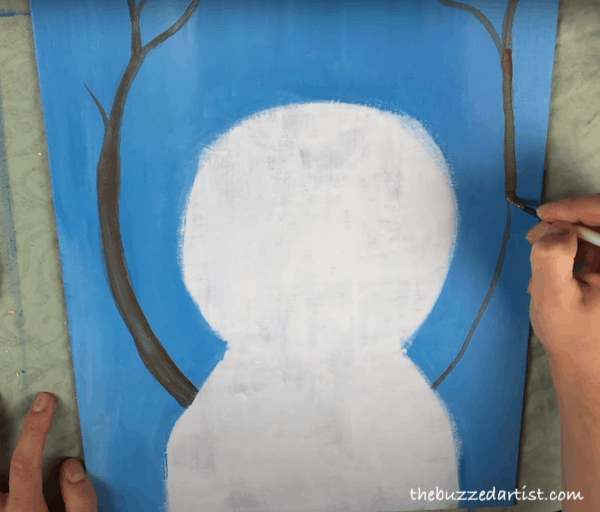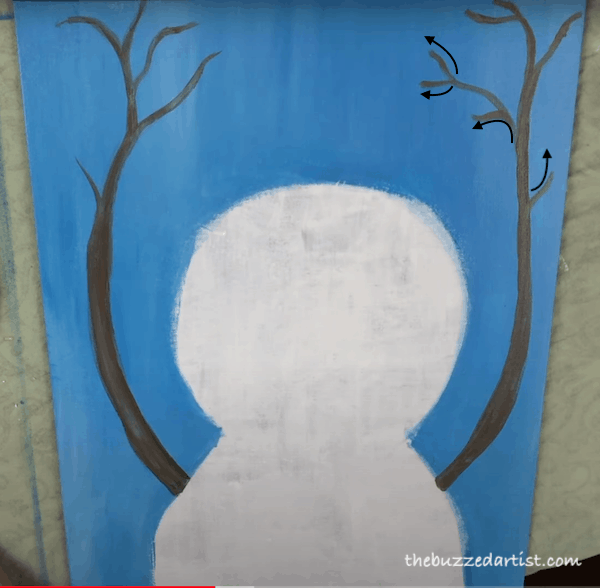 Step 3: Paint in the Snowman's Body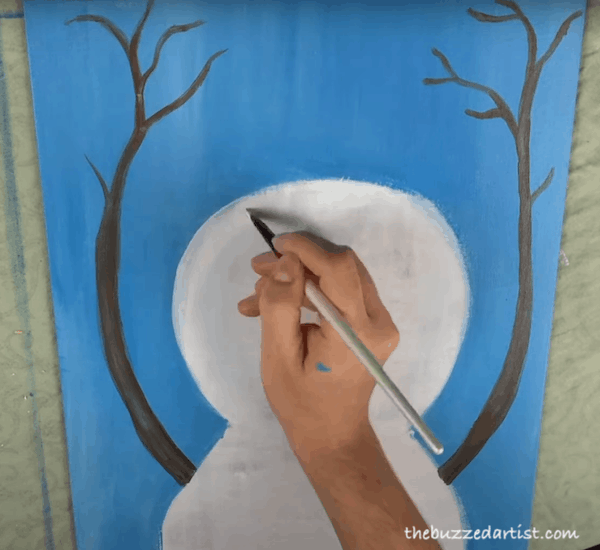 Step 4: Add the Carrot Nose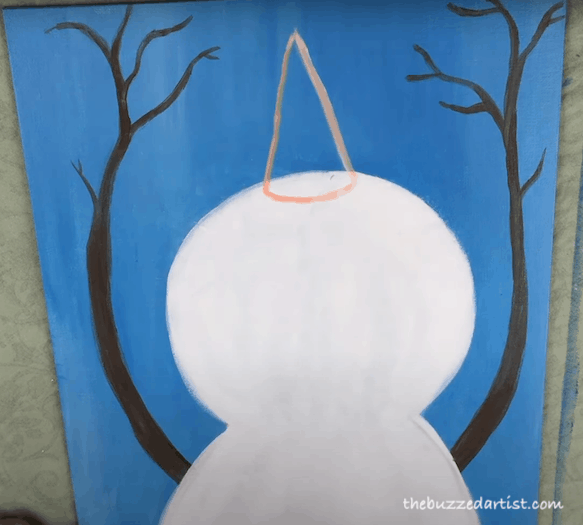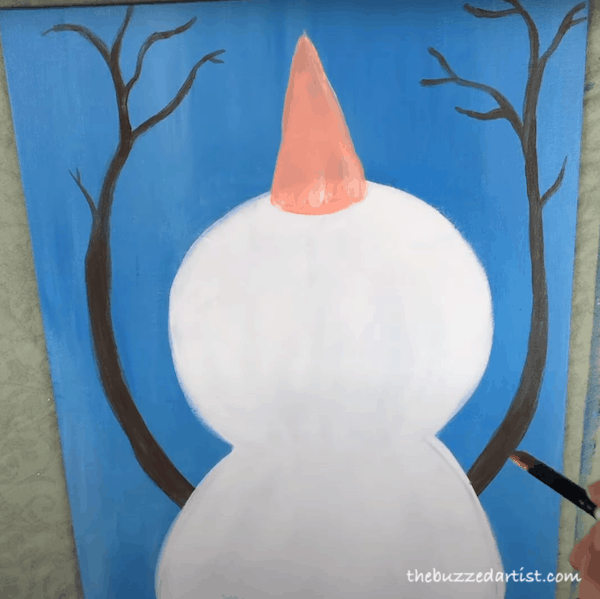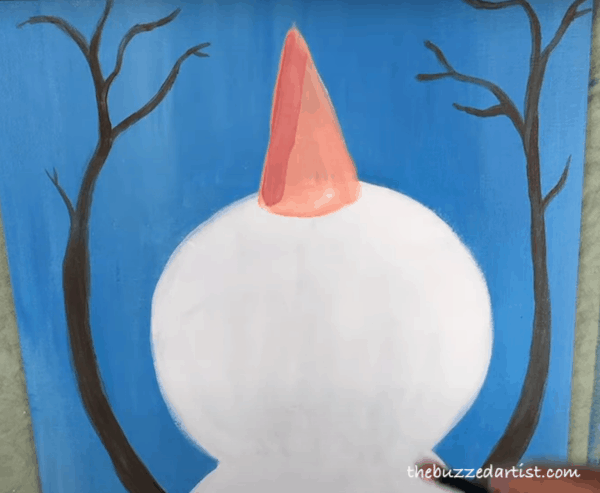 Step 5: Paint the Holly Leaf Tie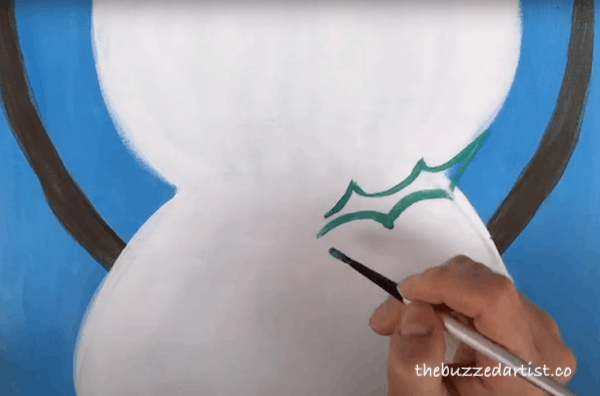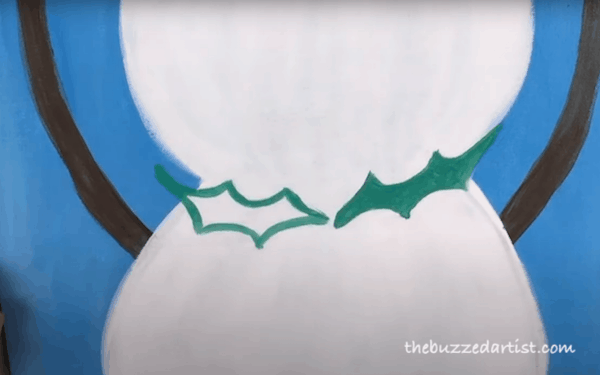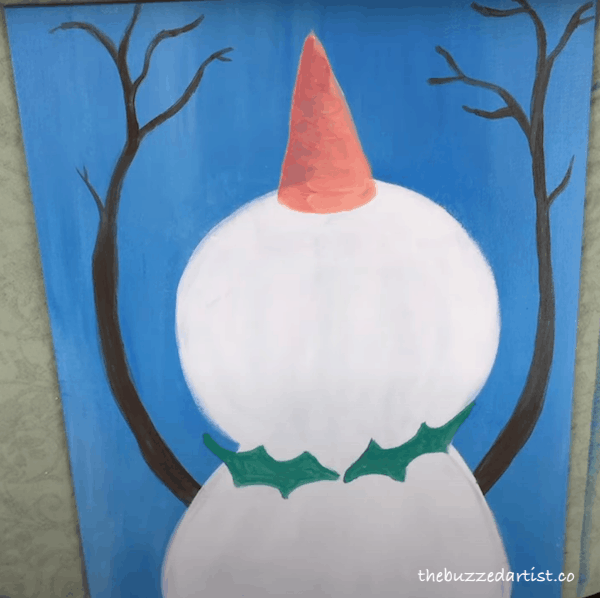 Step 6: Paint the Holly Leaf Highlight
Step 7: Paint the Holly Berries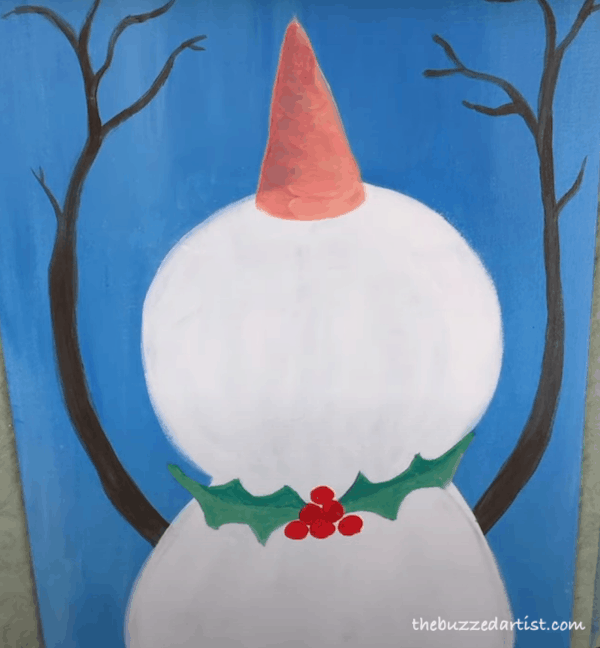 Step 7: Paint the Snowman Face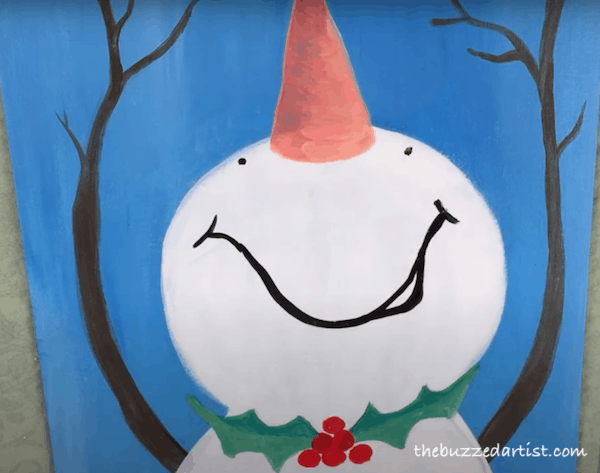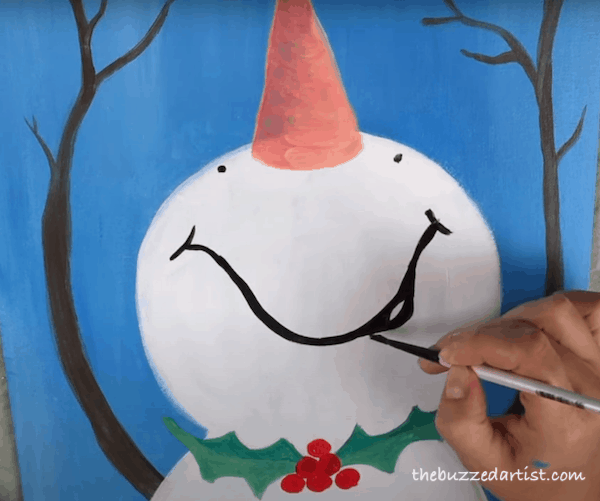 Step 8: Paint the Rosy Cheeks
Step 9: Paint the Snow Flakes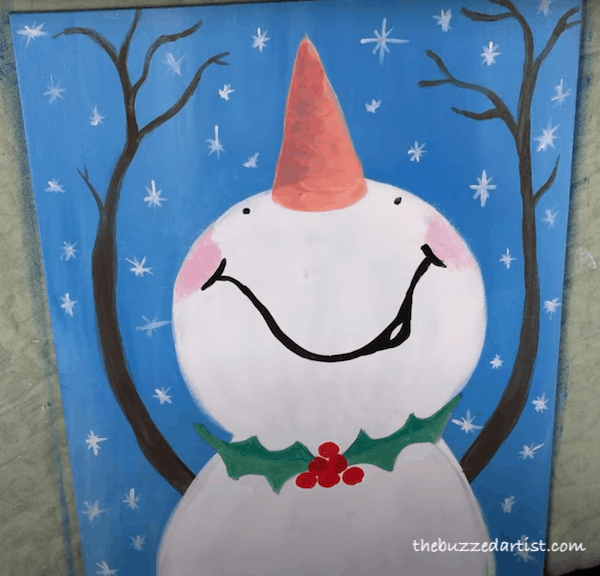 Step 10: Add Highlights to the Holly Berries
Step 11: Step Back and Admire your Work, Queen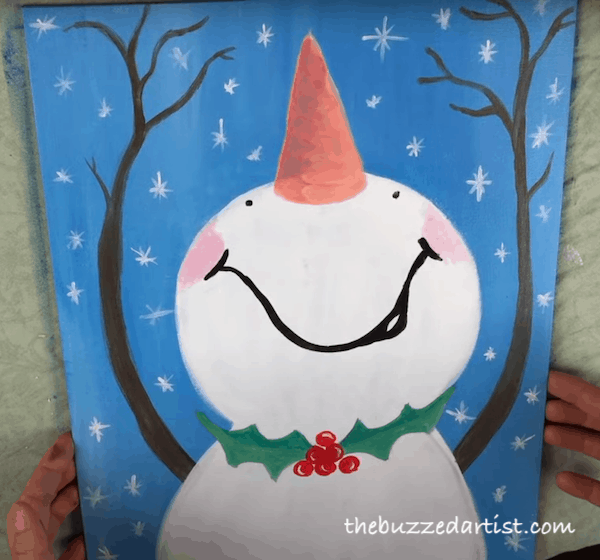 Christmas Snowman Painting Tutorial